Which Jeep® Model Is Best for You?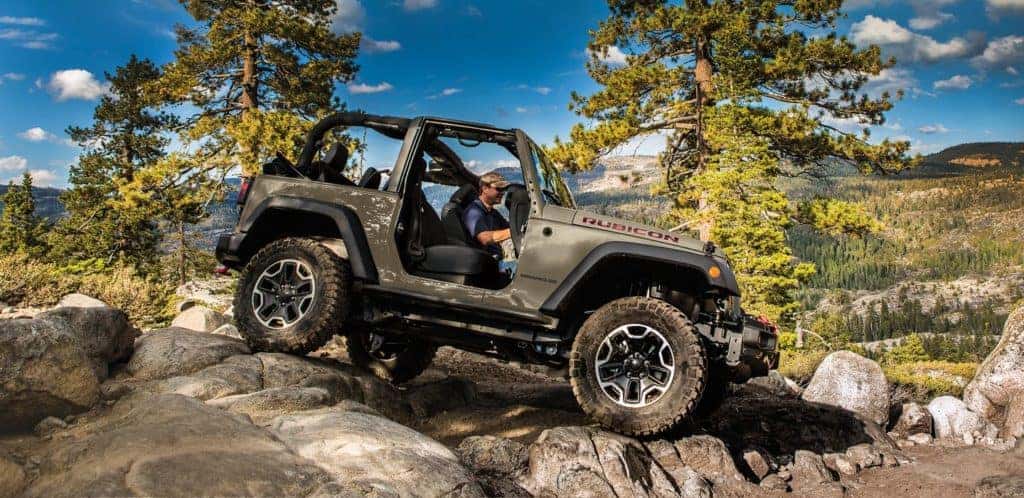 If you've found yourself stuck between the 2017 Jeep® Wrangler and the 2017 Jeep Wrangler Unlimited, we can help you make the right decision at Nyle Maxwell – Taylor. These Jeep models share a variety of similarities along with a few differences, and we'll provide you with all of the details that you need to know before you make your purchase.
Similarities
Overall, the Jeep Wrangler and the Jeep Wrangler Unlimited are surprisingly very similar. Adventure enthusiasts will be happy to note that both Jeep vehicles offer a removable soft top, hard top, or even no top at all. Likewise, you can opt for full doors, half doors, or no doors on either model. Furthermore, both the Jeep Wrangler and the Jeep Wrangler Unlimited equip 4WD as standard, providing you with the seamless capability to traverse any terrain at any time. Also outfitted in both Jeep SUVs is the same standard engine: a 3.6-liter Pentastar® V6 powertrain that gets 285 horsepower and 260 lb.-ft. of torque.
Differences
While similar in a lot of ways, these two Jeep models also boast a few differences that can make or break a customer's purchasing choice. For starters, the Jeep Wrangler Unlimited is incredibly longer and features more interior space—104 cubic feet of passenger volume versus the 88.4 cubic feet of passenger room in the Jeep Wrangler. The 2017 Jeep Wrangler Unlimited also boasts a vast 31.5 cubic feet of cargo volume, whereas the 2017 Jeep Wrangler comprises 12.4 cubic feet. The latter only has the means to feature two doors, while the former sports four doors, allowing easier access into the cabin.
To see which one better suits you and your needs, come on down to our Jeep dealership! Whether it's the 2017 Jeep Wrangler, the 2017 Jeep Wrangler Unlimited, or one of our other cars for sale in Taylor, TX, we can set you up with a test drive in one or even both. Contact us today to learn about how to lease a new car, even if you have bad credit.
Care to do a little more research? Take a look at our 2019 Cherokee vs. 2019 Grand Cherokee comparison! Interested in  the Jeep Cherokee? Feel free to research Cherokee trims and contact us for additional information.