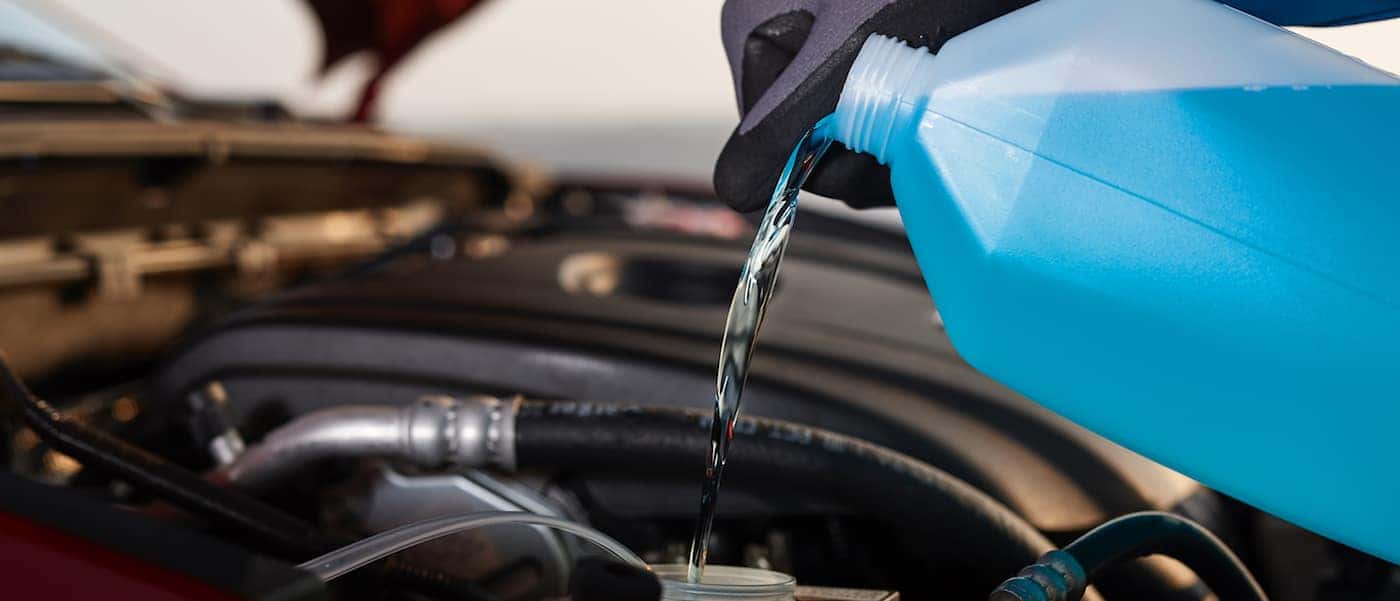 Many drivers are familiar with antifreeze, but some often ask, what is antifreeze used for, and why is it so essential? The Chrysler, Dodge, Jeep, Ram experts at Nyle Maxwell CDJR of Taylor can answer any questions about antifreeze, like is antifreeze coolant, in our handy guide below. Don't hesitate to reach out to us if you have any questions! We're happy to serve as your go-to destination for all of your Chrysler, Dodge, Jeep, Ram servicing needs.
What is Antifreeze?
Is antifreeze coolant? Many drivers ask this when they visit our service center near Temple. The terms are interchangeable, but coolant is a mixture of antifreeze and water, 50/50 being the most common coolant mixture. However, there are more potent – and expensive – coolant options that have 70% antifreeze and 30% water. It may seem like antifreeze and coolant achieve opposite results, but they work to regulate the engine's temperature while you drive.
In most cases, antifreeze is comprised of ethylene glycol or propylene glycol. It is either green, pink, or orange in color, depending on its properties. Most drivers will use the green antifreeze, but it's best to refer to your vehicle's owner's manual to ensure you're getting the correct color.
What is Antifreeze Used for?
Antifreeze is stored in the vehicle's radiator by a reservoir in the engine bay. It's circulated throughout the engine by the water pump that allows it to bring combustion-generated heat away from your engine. The now-hot coolant gets circulated back to the radiator, where it is cooled by air to remove excess heat. This cycle repeated while you're driving to keep the engine running at a safe temperature.
Why is Antifreeze Important?
Antifreeze ensures your vehicle is safe to drive while you commute to College Station and run errands in Cameron. It's specially formulated to prevent overheating and keeps the coolant from freezing in below-zero temperatures. Running the engine without any coolant runs the risk of damaging these critical components:
Water Pump
Engine Cylinders
Connector Rods
Head Gasket
If you notice the hood is too hot to touch or there's steam coming out from underneath it, schedule a service appointment as soon as possible.
Visit Nyle Maxwell CDJR of Taylor Today!
If you are worried that your vehicle may be overheating, contact our service department for further assistance. Our experts work hard to ensure your vehicle is safe for the Georgetown roads. We also offer an excellent selection of service specials to help you save on routine service and major repairs.