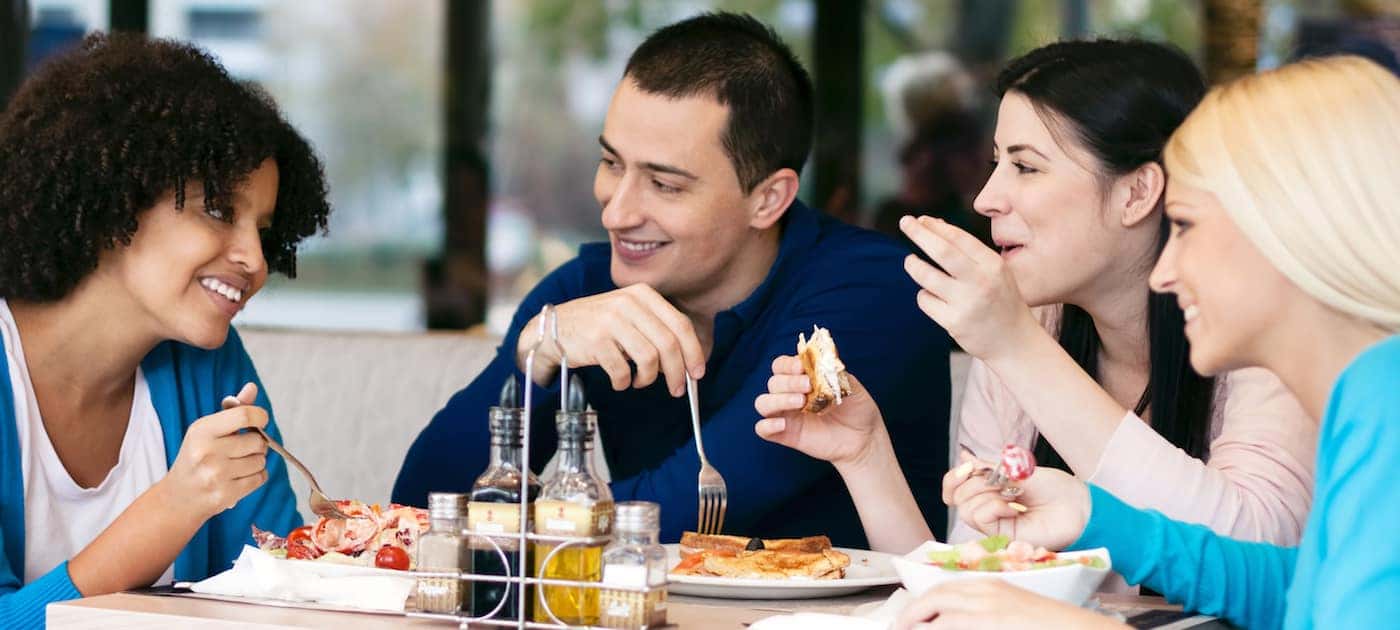 When you're headed to our dealership from Georgetown or Cameron, it's entirely possible you'll end up with a hankering for some Mexican food near Georgetown, TX. Or was it Italian? What about a great burger? No matter where your Texas-sized hunger is taking you, the team at Nyle Maxwell CDJR of Taylor is ready to show you the best restaurants in Georgetown, TX!
Blue Corn Harvest Bar and Grill
Can't decide between finding Mexican restaurants in Georgetown or seeking our American favorites? Blue Corn Harvest, located right in downtown Georgetown, offers an upscale menu that's still familiar to any red-blooded Texan. From a selection of Mexican and Southwest favorites to world-class steak and seafood, you can find it all at Blue Corn Harvest Bar and Grill!
Tony & Luigi's Restaurante
Whether you're celebrating a birthday or looking to impress on date night, nothing beats Italian food in Georgetown, TX. Tony & Luigi's prides itself on being the "Best Italian restaurant in Georgetown, Texas", and their rave reviews definitely support their claim! This fine Italian restaurant even lets you rent out the place for events and choose your own menu for the occasion.
Wildfire Restaurant
Located on the site of the former City Hotel, the Wildfire Restaurant offers a menu with just as much history as the ground it stands on! Their upscale dinner menu offers regional classics with modern touches and twists. From their world-class steaks seared over an open oak flame, to their Texas-inspired chicken entrees, those with an eye for history will surely love Wildfire Restaurant.
Dos-Salsas
Mexican restaurants in Georgetown, TX, rank among some of the best in the world. And it's no wonder considering the strong Mexican heritage found in places like Dos-Salsas. Their menu is finely honed to offer only the finest Mexican food Georgetown, TX has to offer, whether you're coming in for breakfast or enjoying the nightlife. Vegans and vegetarians will also appreciate the impressive meat-free options on their menu!
Nyle Maxwell CDJR of Taylor is Your Guide to Georgetown, TX!
Nyle Maxwell CDJR of Taylor in Taylor has customers from Georgetown from and all over the greater Central Texas area. If you have any questions for our team, whether it's about our favorite Round Rock restaurants, things to do, or other local fun, reach out to us at Nyle Maxwell CDJR of Taylor!