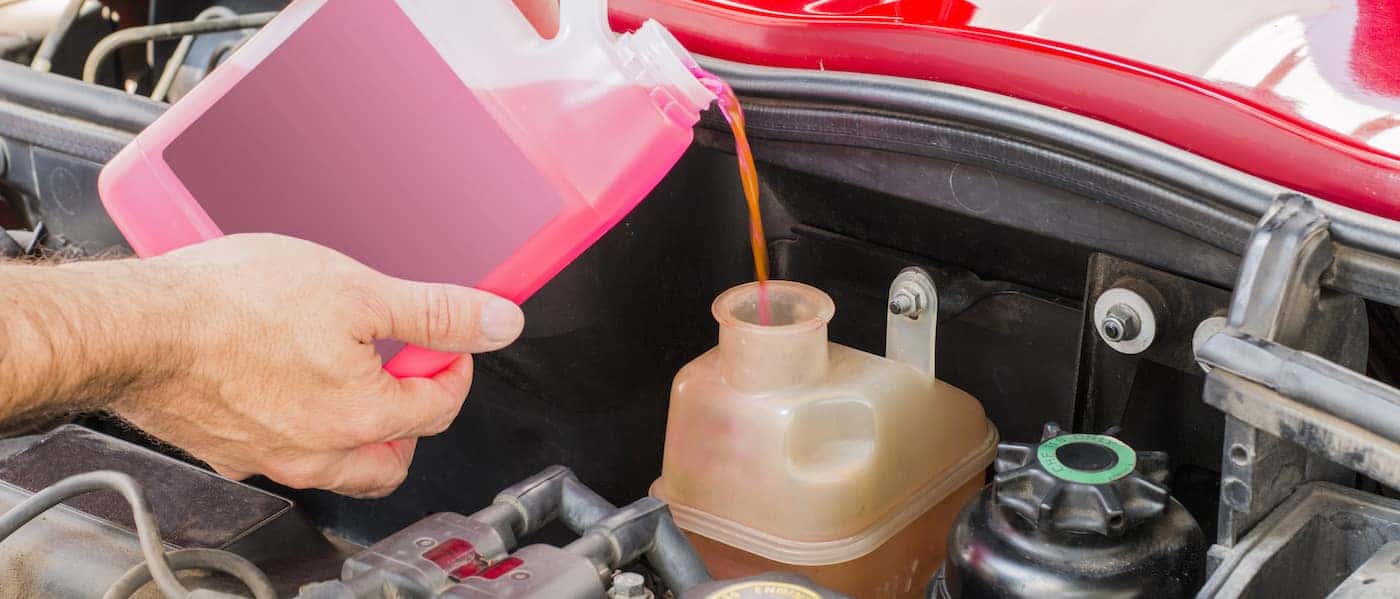 Before getting into how to check coolant levels, it's important to ask "What is coolant?" Coolant is an essential fluid that's used to keep your engine cool by carrying away heat. It contains ingredients that to ensure it doesn't freeze when the weather drops below 32 degrees F, yet won't evaporate above 212 degrees F. Whether you drive a new RAM truck or used model, engine coolant is essential! Read on to learn how to check coolant levels and when to change it, with help from the team at our service center near Georgetown.
What To Look For
When learning how to check the coolant level, you don't even need to open the radiator cap. Instead, you can check the markings on the side of your reservoir. If the level is at the "full" marking line, you've got the proper coolant level. If it's below the proper level, remove the radiator cap and add coolant, or a 50/50 mix of coolant/water. Be sure to check the bottle to see if it's premixed. It's also a good idea to also inspect the hoses connected to the radiator for any leaks or damage.
Note: If you're adding more liquid to the cooling system, be sure the engine is cooled. Furthermore, do NOT attempt to open the radiator cap while the engine is hot.
When to See a Service Technician
Coolant is thinner than oil, but it's thicker than water. If you notice a slimy or clumpy appearance to the liquid, you must schedule service immediately. Sludgy coolant is a clear sign your car has an internal gasket leak. This leaves your engine at risk of overheating and severe damage.
When to Change Coolant
Coolant degrades and evaporates over time, so it's a good idea to check your cooling system every three to six months. Usually, the liquid is blue, green, yellow, or red. If it's brownish or even colorless, you should flush the system and replace your coolant mixture.
Get More Service Tips from Nyle Maxwell CDJR of Taylor in Taylor!
If you have any questions ranging from "what is coolant" to "how do I change a tire," don't hesitate to contact us at Nyle Maxwell CDJR of Taylor. We'll help keep your car running smoothly on drives between Cameron and College Station!